I'm a Biotechnologist with 10 years of hands-on scientific experience in a field of Molecular Biology. In 2016 I wrote an article about global problems in science – this is when my mission to help science was born. Since then, I was exploring scientific problems and many different ideas of solutions that can change science for better.
In 2017 I started learning coding to change my profession in 2018 – I became a Data Scientist in a big technological company. Connecting my passion for science with a new passion for technology gave me a knowledge to start building innovation.
In 2020 I've built a team together with my work fellow – Marcin Białas – and we started building & evaluating Automatic Review solution. With time, the concept evolved to the size of Brainiverse platform – global marketplace with expert services where Automatic Review helps experts acquire knowledge and validate innovative ideas.
My dream is to create Autonomous Laboratory 🙂
I'm an Expert Software Developer with 15 years of experience in Technology. During my career I had an oportunity to work with various technologies starting from assemblers on mainframe machines up to Go-lang based distributed cloud systems. I love to keep technology as simple as possible and focus on finding solutions rather than excuses and explenations why something is impossible to do.
In non-working time I try to stay away from computer as it is possible, so you can find me then in the garage doing some woodworking or on a fishing spot. Beside that I'm guitar freak 🙂
I am a Technology Leader with 12 years of experience in managing multidisciplinary engineering teams. I started my professional career as a software engineer but after 7 years of progressing in this domain I realized that the only way I can have more impact is by leading the others. This is how I discovered my second passion: designing, building, and leading effective engineering organizations.
I deeply believe (and confirmed it by my experience) that the best way to foster innovation and efficiently realize business goals is to create safe and friendly work environment where transparency and openness are valued and where people are not afraid to fail (and try again).
I'm a Neurosurgeon with over 20 years of experience. In my work, I have dealt with the issues of scientific and clinical research. My interests are intraoperative neuromonitoring (IONM) and the brain / computer interface.
I am an IT enthusiast (machine learning, Python, MQL, .Net, JS / TS) and a trader using the Ichimoku strategy. I am also a co-founder of Brainiverse where I work as a Machine Learning Engineer and a Full Stack developer. I mainly deal with Natural Language Processing and time series analysis.
I'm a Solution and customer-oriented Product Manager with a solid foundation in Computer Science. I have over 13 years of experience leading teams, projects and creating innovative products for enterprise and automotive sectors. I am genuinely passionate about people and I am fascinated with people's (and consumer) behavior. In my day-to-day work, I am combining my passion with knowledge of science and technology to provide market winning and customer harts winning products.
Privately, I am a mom of an incredibly curious little man. I love traveling, permaculture, get to know new cultures and food. I also put a lot of passion and enthusiasm into everything I do. My motto is "The mind is everything. What you think you become".
I'm a Chemist with 5 years of hands-on scientific experience in chemical research. In 2019, after giving up my scientific path, I decided to start my career in chemistry in a big corporation. After a few months of work I was struggling with lack of challenges which led me to Python programming, data science and general data analysis, so I became a Business Intelligence Analyst in the IT industry. My hobbies are mostly broadening my knowledge in the field of psychology (CB), investing and cooking.
My professional dream is to work on a project that really MATTERS, which is fulfilled by being one of the creators of the Brainiverse startup. Through our work I can fix the struggles I had as a Scientist for the future generations (because at heart, I am still a Scientist)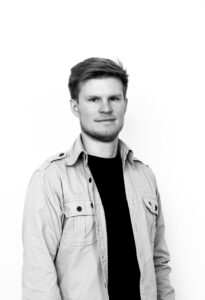 I'm an enthusiastic Full-Stack software developer with over 10 years of experience. During my career I was working with .NET, Java, Python, Angular, React and other different technologies, so I am not scared of learning new things. What drives me is the pursuit of knowledge in IT area, mainly about development, but other fields, like devops, unit testing, management are also important for me. My another motivation is love to share my knowledge with others. Privately, I am a husband, I am a father of a sweet baby girl and I like doing and watching sports (currently I am focused on gaining more skills in squash).
I'm a Software Engineer with 10 years of experience in IT – Quality Engineer, Developer, Devops. Devotee of cloud. My second love, besides my wife, is Kubernetes with it's open source spirit. In my professional life, I have been involved in large scale projects, but also small ones, such with a small budget and the ones with a bag of money. I led my own CI/CD team or co-created IaC from complete scratch. Tell me what your problem is and I will try to help.
I love working in a team with people similar to me, open-minded, sincere and not afraid to take on new challenges. I believe that a good team is not only people with the right technical skills, but also the right complementary composition of soft skills.
Motto: "Sometimes we have to let go of perfection in order to achieve the goal"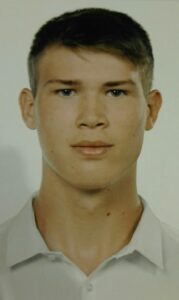 I'm a junior Full-Stack developer. Programming has become my greatest passion. Now, I'm focused on developing web applications using React and .NET but at the same time I try to develop my skills related to artificial intelligence. I like challenges soI'm not afraid of new technologies and I always try to do my best to learn something new.
Privately,I'm also a sports lover. I'm playing in an amateur soccer league but the best sport I've ever trained in my life is pole vault.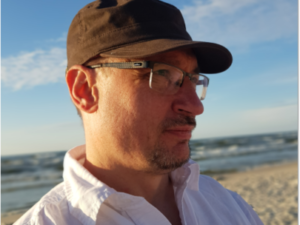 I'm an Expert Software Engineer with over 20 years of experience in Technology, owner of a small software house, architect, analyst, designer, Full Stack Developer. Professionally, a creator of solutions, ranging from requirements analysis, through architecture and construction, to testing, implementation and maintenance. My experience is related to building dedicated systems supporting business processes in organizations, building systems related to B2B integration, web applications aimed directly at the end customer (B2C) or solutions implementing specialized business requirements.
An enthusiast of AI/ML, especially Natural Language Processing and their applications. With the hope of reaching an advanced level and completely directing my professional life towards this area.